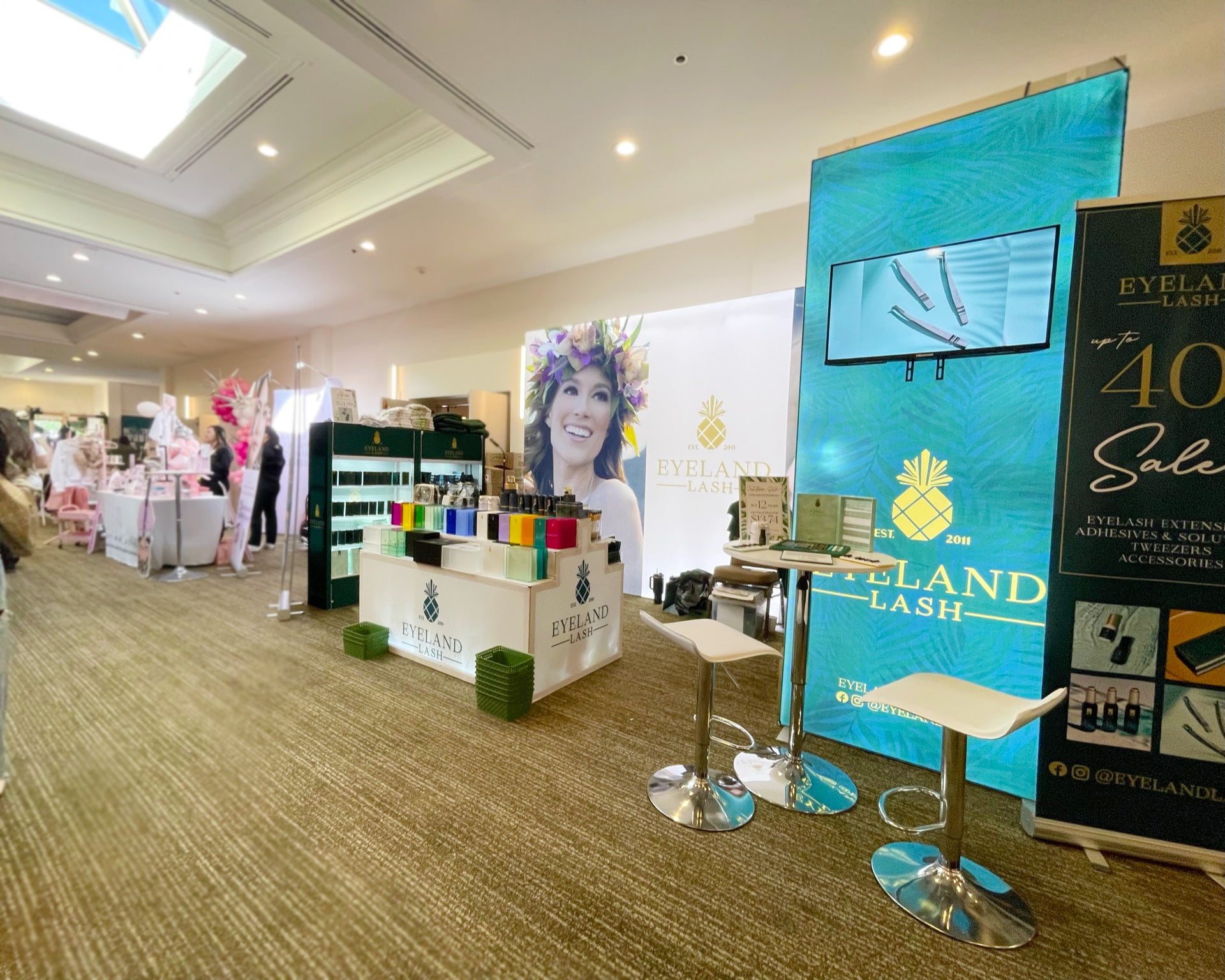 NETWORK. LEARN. SHOP DEALS!
EYELAND LASH AT LASHCON
A MUST ATTEND EVENT
LET'S HANG OUT AT LashCON this November
Eyeland Lash is coming back to LashCON!
Sign up for the Lash Conference to connect with peers, explore hands-on product demos, and participate in giveaways.
LashCON, the premier event for Eyelash Extension artists, offers an unparalleled opportunity to learn from industry leaders, network with like-minded professionals, and elevate your business. Immerse yourself in the inspiring sessions (including a presentation from our founder, Christine Petrun!) and breakout workshops designed to propel your craft to new heights.
Spots fill up quickly and you don't want to miss this opportunity!
LASHCON TICKET INFO
WHEN
Three Days of Lash Paradise!
Saturday, October 14: 8:00am - 6:30pm
Sunday, October 15: 8:00am - 6:00pm
Monday, October 16: 8:00am - 4:20pm
WHERE
A Location to Love
Anaheim Hilton
777 W Convention Way,
Anaheim, CA 92802
WHY
You get to see us, aaaand
• Make Friends in the Lash Industry
• Experience Product Demonstrations
• Get Exclusive LashCON Attendee-Only Deals!