Preferred Pricing
At Eyeland Lash, we recognize the importance of offering high-quality, safe, and reliable Eyelash Extension products to our clients. We are delighted to meet the demands of fellow Lash Artists by providing popular options like our Tahitian Silk Collection Eyelash Extensions in bulk.
This opportunity is designed for Eyelash Extension artists, salons, trainers, and beauty schools seeking to enhance their back bar selection for client services.
Apply via the link below and we'll send you the information on how to get started with Preferred Pricing right away.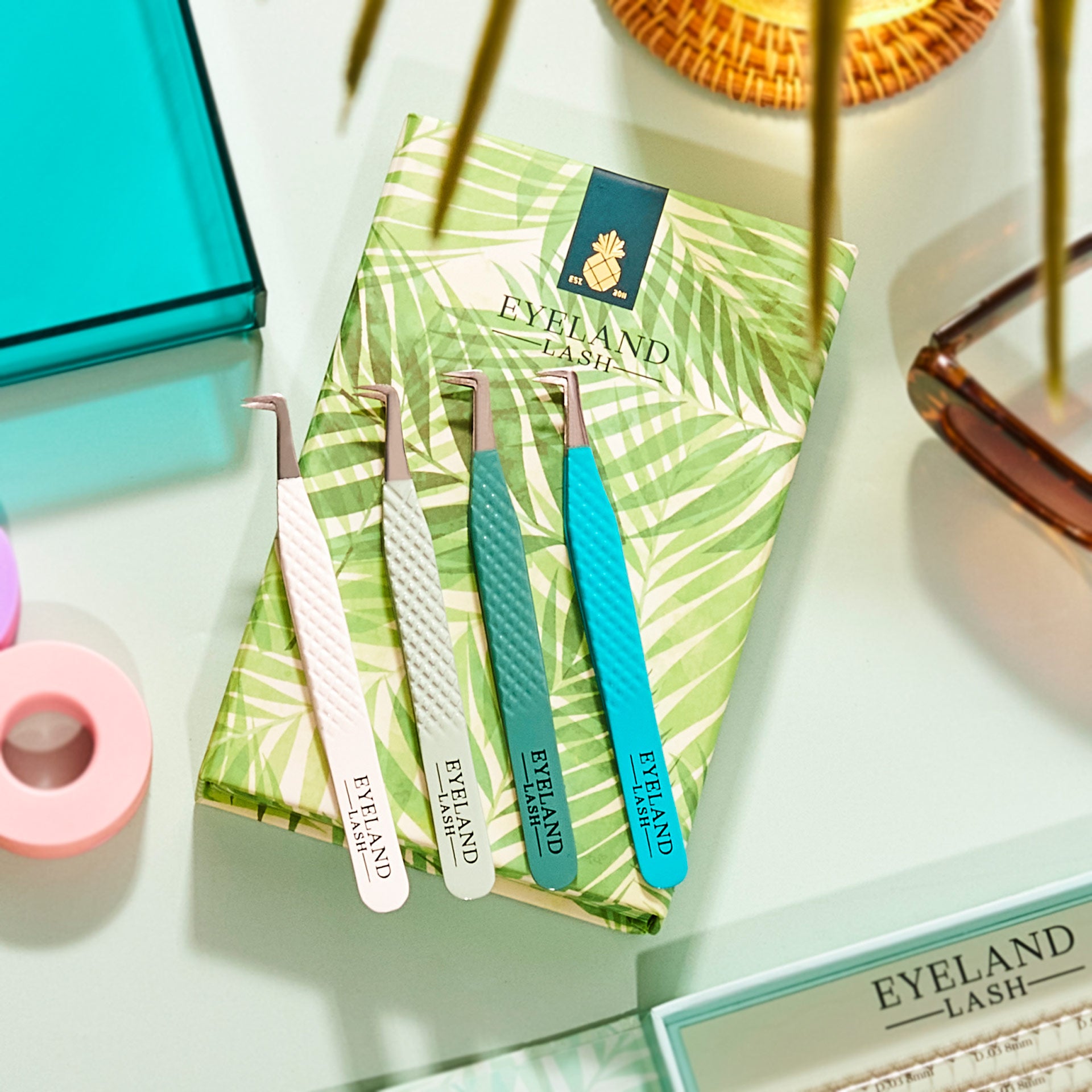 PREFERRED PRICING PROGRAM
BENEFITS
Significant Savings: Enjoy up to 40% off retail pricing on our high-quality Eyelash Extension supplies when ordering in bulk.
No Monthly Commitment: Experience the flexibility of placing orders without any monthly obligation; simply meet the minimum order requirement when needed.
Convenience: Our as-needed ordering system allows you to purchase products effortlessly, ensuring you have the supplies you need when you need them.
Access to Premium Products: Benefit from our exclusive Tahitian Silk Collection and other top-notch Eyelash Extension products to enhance your clients' experience.
VIP FAQs
Need more information about our Program? Please see the questions below. We're also available to answer, just message us at info@eyelandlash.com or send us a DM on Instagram.
Do you have a monthly fee?

Our Preferred Pricing program is complimentary; simply meet the minimum order amount to qualify for bulk ordering.
Do I have to order every month?

There's no monthly ordering obligation; simply meet the minimum order requirement whenever you choose to place an order with us.
What kind of pricing can I expect as VIP?

As a VIP member, you can experience up to 40% savings on our professional products for your clients' Eyelash Extension services.
Is this like a subscription program?

Our Preferred Pricing program offers convenient, as-needed ordering, eliminating the need to schedule or cancel orders in advance. Simply place your bulk order whenever required.
I work for a larger salon, do I need my own VIP account?

Regardless of your position within a salon, if you order your own supplies, you are welcome to sign up for our VIP program. This allows individual Lash Artists to access pricing typically reserved for larger salons.
Can I still use discounts on top of my VIP account?

As our VIP account already offers significant discounts, additional coupon codes or promotions cannot be applied.
What if I want to leave the program?

If you decide to leave the VIP program, simply email us, and we will transition your account back to our standard shopping option, as the program is complimentary and without obligation.